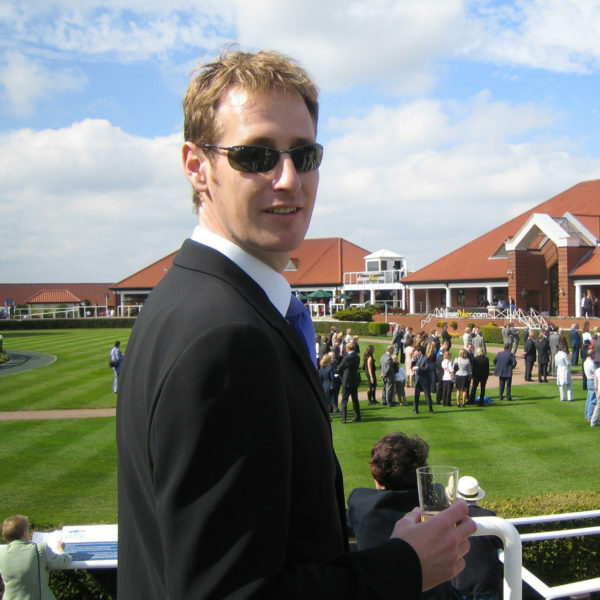 Adam Driver
Managing Director
The company is the brain-child of Adam Driver, an experienced equine veterinarian, based in Newmarket, England.
Adam's work has taken him around the world and amongst others, he has performed work for Godolphin Management Company Ltd, Dubai Equine Hospital and Shadwell Management Company Ltd. Adam has brought together some of the most experienced individuals in the industry to create the Global Equine Group team.
Global Equine Group has extensive experience working for clients globally, and has acted on behalf of clients in many countries from Argentina to South Africa; Qatar to the USA, managing and providing a consultant service for client's horses. The company has built up a network of dependable, trustworthy professionals within the equine industry, and knows how to get things done, no matter how big or small the challenge. Currently, Global Equine Group has clients and horses under management in 6 continents worldwide.
Global Equine Group is backed in this venture by some of the most experienced individuals in the industry. Adam has brought together a group of consultants from the bloodstock industry, experts from the equine scientific community, racehorse owners, specialist farriers and experienced equine veterinarians to provide the first complete equine consultant service based on professionalism, transparency and value.
By harnessing the latest technology with this professional team we aim to provide a whole new approach that will not only put our client's interests first, but aim to keep costs down and provide value for money in all areas of the industry.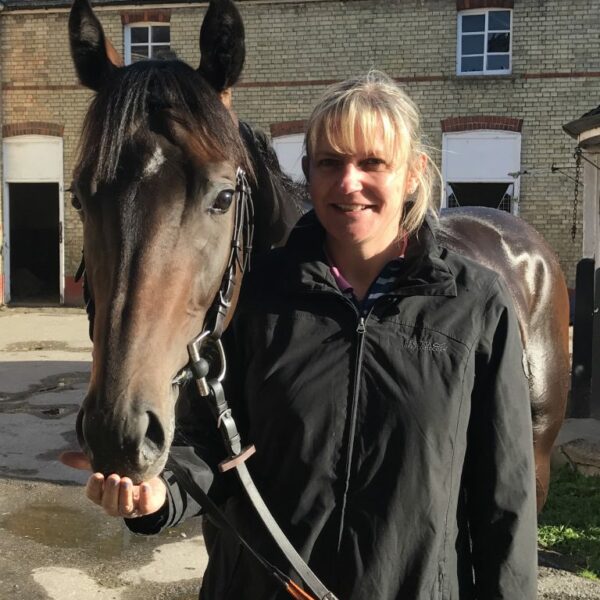 Rebecca Hegarty
Assistant Racing Manager
Rebecca has worked for global Equine Group for 8 years. Prior to this Rebecca spent 7 years working for the Derby winning racehorse trainer, Peter Chapple-Hyam in Newmarket where her responsibilities included running the equine spa and as a travelling head lad at the races, saddling horses, liaising with the owners, trainer and jockey.
Rebecca was also employed for 10 years working for the multiple Classic winning racehorse trainer, Sir Henry Cecil. Rebecca had a senior head lad role in the yard, with responsibilities including riding out with the string every morning, watching the work and helping to ensure the safety of the horses going out and exercising on the Newmarket Heath. She also worked as a travelling head lad and horsebox driver, travelling to the races daily, helping to saddle, liaising with owners, jockeys and the trainer.
Altogether, Rebecca has nearly two decades of experience at a senior level, working with some of the best racehorses and trainers in the country. With this level of experience she has applied her skill-set to the racing and bloodstock management at Global Equine Group, integrating successfully into the company to become a valued and knowledgeable member of staff.
Elbashir Elhrari
Racing Manager for the Middle East and North Africa region (MENA)
Bashir is the Global Equine Group Racing Manager for the Middle East and North Africa region (MENA).
Fluent in Arabic and English, Bashir has a life-long passion for racehorses, and has been involved in racing, owning and riding horses for decades, with personal interests in horses in the UK, France, Dubai, Tunisia, Libya and Morocco. Through his own involvement in racehorse ownership, Bashir has built up an enviable library of knowledge and skills in buying and managing racehorses, with a unique insight into the challenges and requirements for the Middle Eastern owner. Using this experience Bashir is able to service all of the requirements for our MENA clients and help them navigate the journey into racehorse ownership.